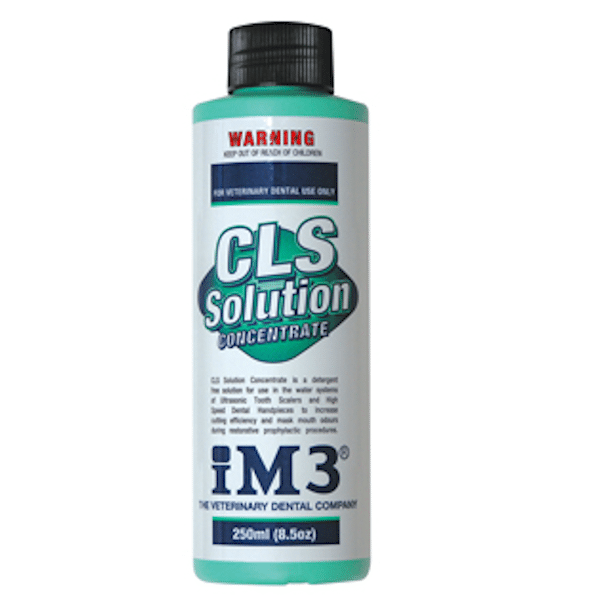 iM3 – CLS Solution for Dental Machines – 250ml
This products supports pet dental health, helps fight periodontal disease, and strengthen their gum tissue.
Safely and effectively helps fight plaque and tartar, promotes healthy gums, and gives pets the freshest breath, while concurrently reducing cutting time during procedures
Delivery within 1 – 3 working days
Login / Register for price.
CLS is a uniquely formulated dental solution (concentrate) based on chlorhexidine and glycerine, designed to reduce bur cutting time and mask mouth odours (spearmint).
CLS can be used in the water supply of any dental machine or ultrasonic scaler. CLS is guaranteed when used at the correct dilution with distilled water not to block the water lines or coolant system of the dental machine. Easy to mix – just add distilled water to 1 bottle of CLS (250ml) to make 1L of working solution.
Used and recommended in iM3 dental machines.