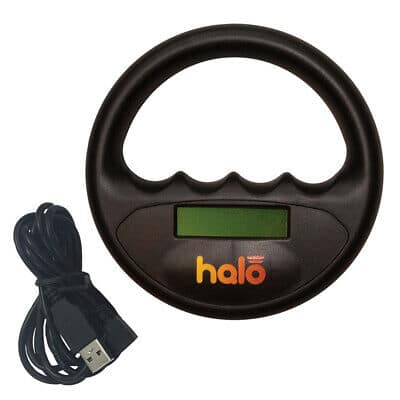 Trovan – LID 200 Pet Microchip Scanner – Black
The Trovan scanner is a microchip scanner that reads FDX-B (15 digit) and FDX-A (10 digit) microchips. The Trovan scanner hould be held flat over the animal (Trovan logo in the palm of your hand) when looking for a microchip to ensure the most accurate results. Features include:
Ergonomic design for user's comfort
Rechargeable via a supplied mini-USB cable
Beep to say a microchip has been found
Good read range
Power saver will turn the scanner off after 40 seconds of non-use
Delivery within 1 – 3 days 
Login / Register for price.
The Trovan scanner is a microchip scanner that reads FDX-B (15 digit) and FDX-A (10 digit) microchips. The Trovan scanner hould be held flat over the animal (Trovan logo in the palm of your hand) when looking for a microchip to ensure the most accurate results. Features include:
Ergonomic design for user's comfort
Rechargeable via a supplied mini-USB cable
Beep to say a microchip has been found
Good read range
Power saver will turn the scanner off after 40 seconds of non-use