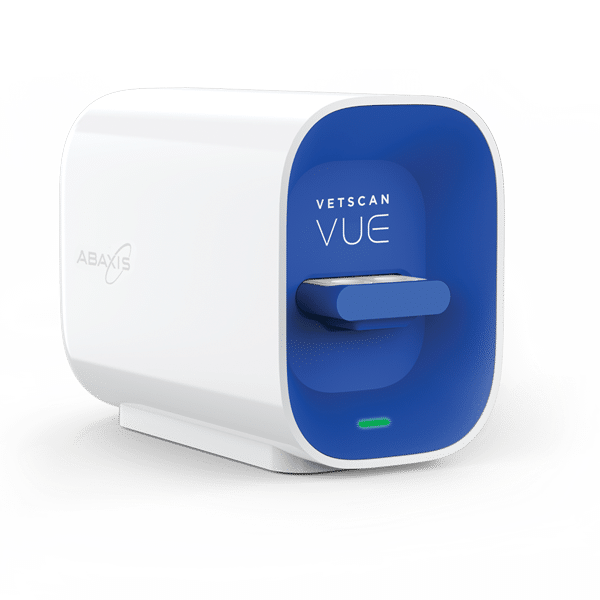 Zoetis – Vetscan VUE – Rapid Test Analyzer
The VETSCAN VUE utilizes Wi-Fi technology to enable an automated process to Rapid testing at the point-of-care. Simply said, you can use the VETSCAN Rapid Test the way you normally do, or use the VETSCAN VUE to scan, interpret, and share the results.*
Delivery within 2 – 3 weeks 
Login / Register for price.
An innovative approach to point-of-care testing right from your mobile device.
The VETSCAN VUE utilizes Wi-Fi technology to enable an automated process to Rapid testing at the point-of-care. Simply said, you can use the VETSCAN Rapid Test the way you normally do, or use the VETSCAN VUE to scan, interpret, and share the results.*
The future of veterinary medicine… Today.
The VUE can be operated from an iOS or Android mobile device.
Simply download the app, connect to the VUE, perform a test, and share the result.
It's that simple.
* The VETSCAN cPL Rapid Test must be performed with the VETSCAN VUE.