Does Oxyfresh Pet Water Additive Work?
Oxyfresh works to keep your pet's teeth and gums healthy without you having to regularly brush them. It is a colourless, tasteless, odourless solution you add to your pet's water that fights plaque and tartar buildup and eliminates the bacteria that causes bad breath.
Does Oxyfresh Actually Work?
The short answer? Yes, it works, quite well in fact. The additive almost immediately reduces mouth odor and over time promotes dental health. Within just a week of using Oxyfresh, customers have noticed positive results especially when it comes to their pets' breath. In long-term use, there is a noticeable decrease in plaque and tartar build-up. The best part is that you can see all those benefits while the animals never notice anything added to their bowl of water. Even the pickiest of pets tend to show no aversion toward water containing Oxyfresh, making the process hassle-free.To sum it up, the product works just as it is advertised.
What Is Oxyfresh Pet Water Additive?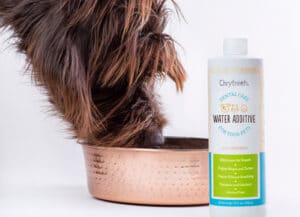 Oxyfresh Pet Dental Water Additive is a solution that you mix into your pet's water in order to maintain their dental hygiene and keep oral odor at bay. Oxyfresh aims to keep your pet's gums and teeth healthy without having to brush, meaning you have one less thing to worry about and spend on. And the best part? Oxyfresh doesn't cover up the bad breath, but rather neutralizes the bacteria that causes it.
Which of My Pets Can Use Oxyfresh Water Additive?
Oxyfresh water additive is unique and what makes it so is the fact that the product is not targeted at just one type of animal but most pets. The solution is safe for dogs, cats, birds, horses, and rabbits to consume.
How To Use Oxyfresh Water Additive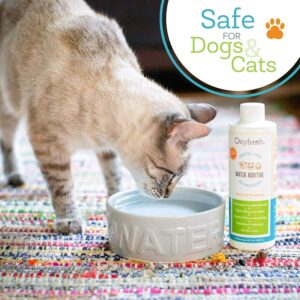 Using the additive is fairly straightforward. One capful of Oxyfresh water additive is equal to 1 teaspoon or 5 ml and is recommended to be added to 32 oz. or 1 liter of water. For more sensitive pets, add about half this amount.The ingredients used in Oxyfresh water additive are 100% non-toxic, meaning if you accidentally add a bit too much to your pet's water, it will not cause any harmful effects on their health.
Is Oxyfresh Water Additive Safe?
All ingredients used in Oxyfresh are non-toxic, non-alcoholic, and dye-free making it safe for consumption for virtually all pets. Although some of the ingredients – such as Sodium Benzoate – used in the water additive can cause harmful effects in concentrated quantities. For Sodium Benzoate, this is 1% or above which is ten times as much found in Oxyfresh. All of the content used in the product is approved for consumption, so you don't have to worry about your pets having any unusual reactions to it. Oxyfresh is not harsh on its own, pet owners just have to make sure they are using the recommended amount of the additive, which is approximately 5ml or a capful. Apart from that, the product is essentially straightforward and fool-proof. However, if your little friend is on the sensitive side, the company recommends adding half the standard amount of the additive into its water to start off.
Is Oxyfresh Safe For Puppies?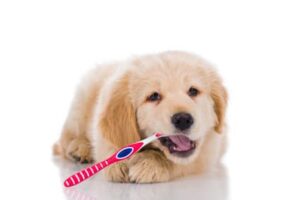 Oxyfresh is safe for consumption for almost any pet. Puppies will have no problem digesting the solution. Oxyfresh is not designed to be absorbed by your pets' bodies, so the age of your puppy is not relevant to the dosage. The additive works in the mouths of animals for about a minute and then becomes inert. However, it is worth noting that puppies are significantly smaller than most adult dogs so pet owners might want to reduce the amount being added to their water as to not waste it. Make a solution out of just half of the amount of Oxyfresh you would use for an adult dog. Less than 3ml of the additive is enough for a young dog. Making a concentrated solution with Oxyfresh is not an issue as it is proven to be safe at any amount, but make sure you are not being wasteful.
Source: waterpurificationguide.com