Mini Symposium for Veterinarians in Malta
Bioscint Engineering, organised a mini symposium for Veterinarians practising in Malta in November of 2015. The aim of the Symposium was dual: to give the attending Vets the latest in research with regards to Feline and Canine  dietary requirements and to also introduce ABAXIS GmbH – a leading manufacturer of  laboratory veterinary diagnostic devices. Andrew Evanoff, the representative from Abaxis gave a brief talk during which he introduced the audience to a set of devices. The talk – which took the form of a dialogue early on, explained the benefits of the brand. There was also time for testimonials from the audience while drinks after the symposium allowed room for further discussions and networking.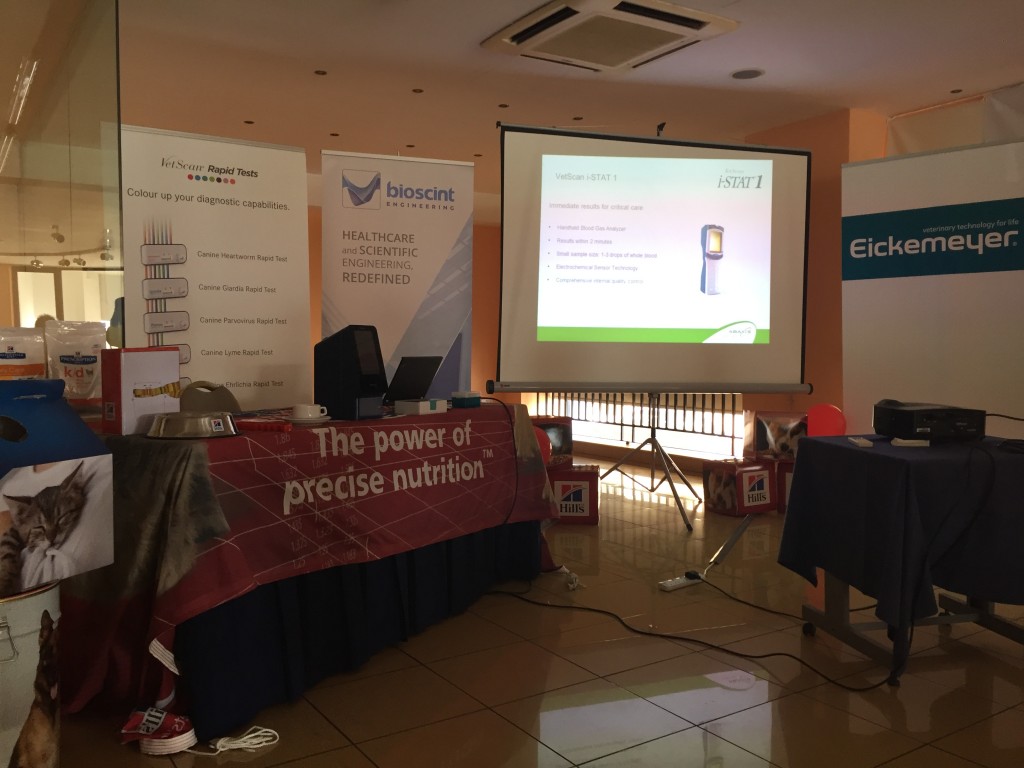 Get in touch with us to learn more!