The Blood Test Gets a Makeover!
The blood test is, when you think about it, a remarkable thing. With the prick of a needle, the molecules coursing through your veins can be extracted, centrifuged, and translated into a stream of digits, units, and acronyms. Blood becomes data, and in these numbers lies knowledge about your current health, your risks for disease, and your potential response to treatment.
Of course, you yourself would have a hard time deciphering any of this. The typical blood test report is an exercise in obfuscation, a document that needs to be translated by a lab technician or physician, and that's if you somehow manage to see a copy of your results. In many US states, it's illegal for a laboratory to send test results directly to a patient—a regulatory puzzle that leads some labs to simply deny direct results to any customer, anywhere. The blood may be yours—but the information it contains is not.
But lab reports don't have to be unintelligible. With some thought and design-minded thinking, tests can be as informative to patients as they are to physicians. With a little context and color, we can make sense of the numbers. And with a bit more understanding, patients can become participants in their own health.
Wired has given the lab report a makeover. We consulted with Lisa Schwartz and Steven Woloshin, physicians at the Dartmouth Medical School Institute for Health Policy and Clinical Practice and experts in communicating data to patients, to make sure the right information gets onto the forms and the irrelevant stuff stays off. And we tapped three exceptional designers to reimagine how this information can be presented—limiting them to one printed page per report. Consider this a proof of concept, a refutation of the argument that ordinary people can't handle their health (and inspiration, we hope, for the medical establishment).
It's your body. It's your information. Now it's yours to understand
BEFORE
The standard blood workup takes more than 30 measurements and can go on for more than four pages. All sorts of things can turn up in the report; the challenge for physician and patient alike is to find the signal within the noise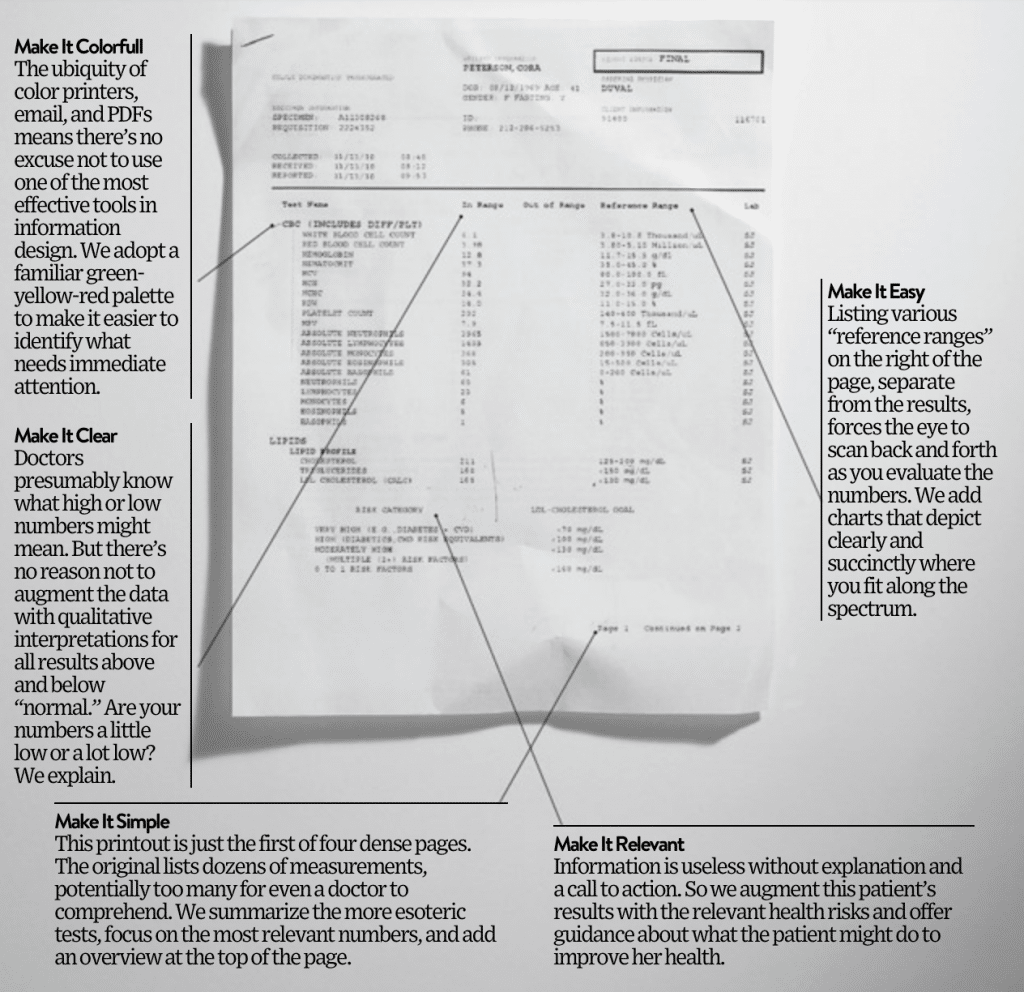 AFTER
A cleaner, more legible result…..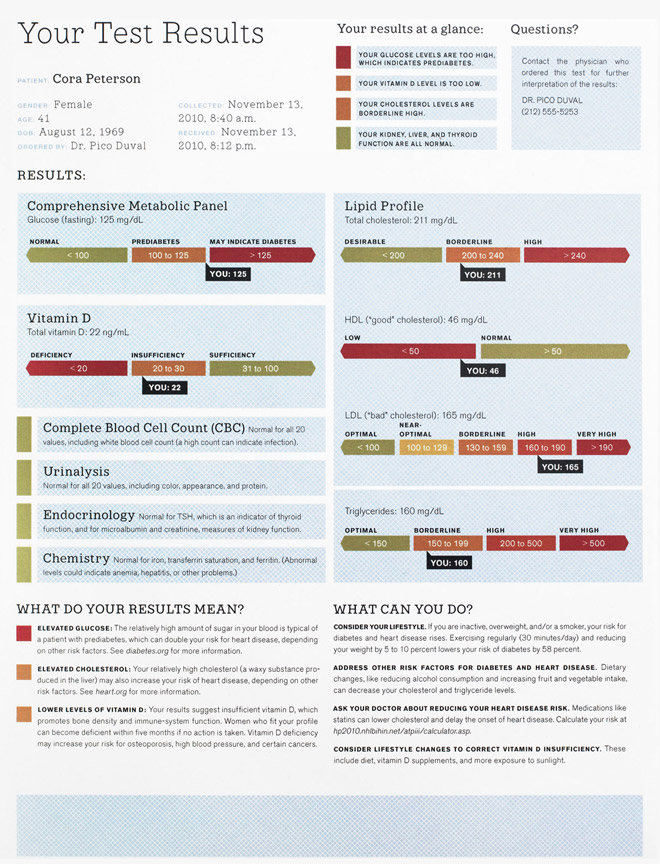 Source: Wired.com